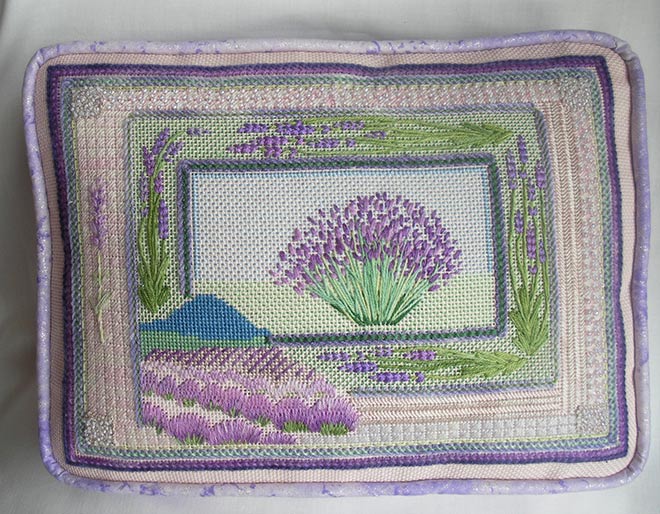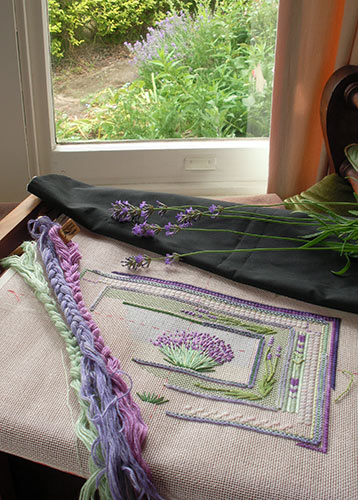 Latest release.
Design size approximately 24cm x 17cm or 9.5 " x 7".
Master graph and detailed instructions.
Suggested skill level: Intermediate to advanced
The criteria I set for Lavender Farm was to show the stages of the flowers development. From small delicate petals, a single flower, a young plant in bud, a plant in full bloom, to rolling hills covered in hundreds of bushes of lavender. The lavender plants in my garden and the Bridestowe Lavender Estate farm where the inspiration for this design.
Lavender varieties have flowers in all tones of purple and soft pink.
Lavender Farm is finished into an oblong box cushion.