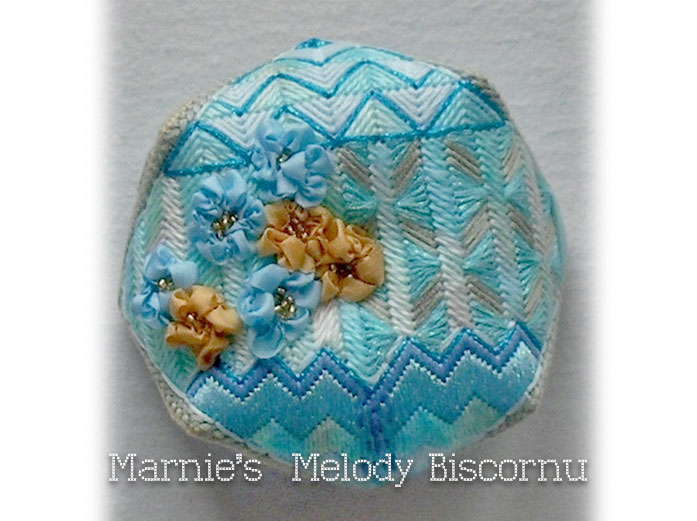 Needlework Cruise – Marnie's Melody – Biscornu
This is the third  project of mine being offered on the Needlework Cruise Sydney to Seattle   22nd April to 14th May 2018
To book for these workshops visit the Needlework Tours Website >
Marnie's  Melody – Biscornu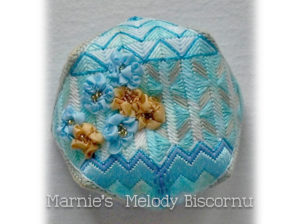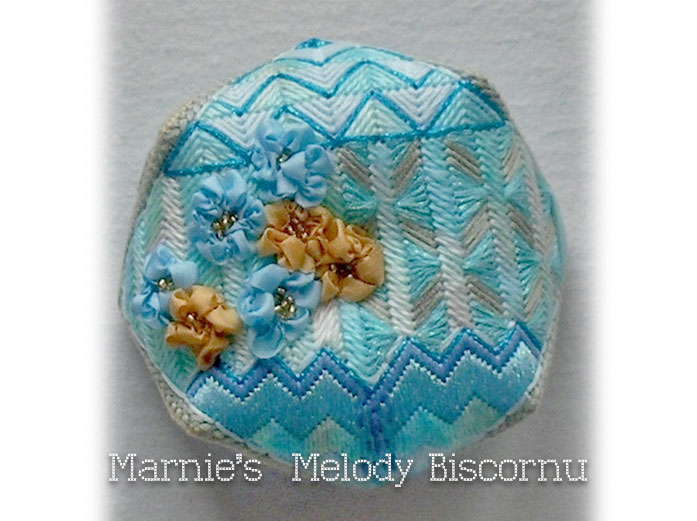 After a shopping spree on my recent trip to the USA I had a collection of fun threads  to 'play with'.  The colours and texture of the threads inspired this design.
Soft texture of the Very Velvet threads was complimented by the sparkle of the remaining Rainbow Gallery threads intertwined into the Biscornu.
Silk ribbon flowers are easily created and added to the Biscornu.
Gold beads add a wonderful finishing touch to this piece of work.
Finishing the Biscornu will be explained and demonstrated.
To book for these workshops visit the Needlework Tours Website >