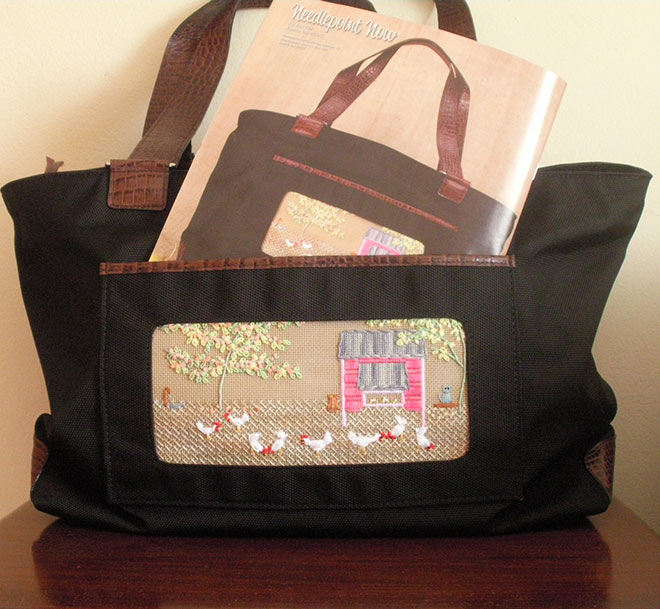 Needlepoint Magazine Article
This year is flying past so quickly, it is now mid May.
On a very cold day with snow well down our mountains it is an ideal time for writing a much needed Newsletter as I have many things to share with you.
'Hens in the Garden' is on the back cover of the current issue of Needlepoint Now Magazine.
A range of ThreadworX threads have been used in this design.
For my USA friends, I have set the piece of needlepoint into a wonderful Lee Tote Bag (#26)
I keep a few hens, for their eggs and most days I let them out for a scratch around. They amuse me as they scratch and run to get their share of worms and bugs. I hope I have captured their busy
sessions of freedom in this design.